How the Bettei Naigosho is built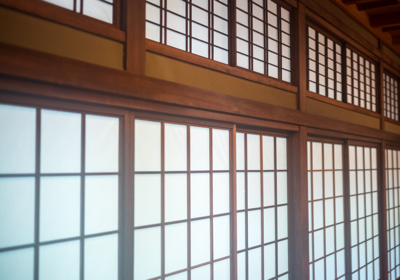 Seamless beams and lintels

Astoundingly, the beams and lintels of the room (roughly nine meters long) are seamless, made from a single tree. (Bettei Naigosho/Aoi Room)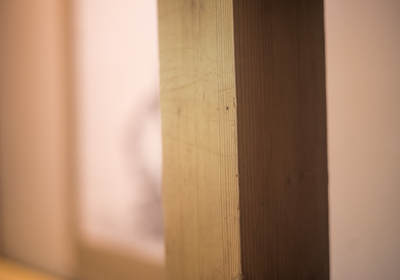 Alcove posts are quarter-grained on all four sides

The wood from the forest that purveyed lumber to the Nabeshima Domain was beautiful, truly gorgeous. In the Oimatsu Room, the alcove posts are made of the finest wood, being quarter-grained on all four sides. (Bettei Naigosho/Oimatsu Room)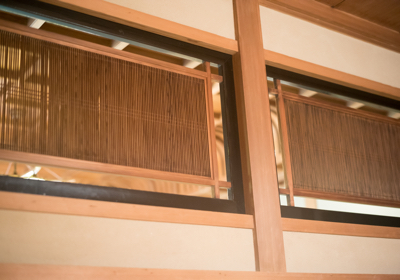 Vertical lattice in transom window

Because the wood was dried for a long time, it retains its beauty indefinitely. (Bettei Naigosho/Aoi Room & Oimatsu Room)
Two-story wood construction; total area 1,073 square meters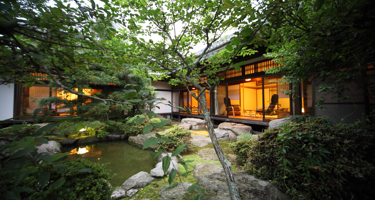 The history of Bettei Naigosho
The Haginoo-en was built to be the Saga villa of Naohiro Nabeshima, the 11th head of the Nabeshima clan. Construction of the villa began in 1916 and lasted five years. The wood used in the villa came from a forest in Kitayama, north of the city of Saga, that purveyed wood to the Nabeshima clan, so the villa's opulence testifies to the traditions of the Nabeshima clan.
The villa is a pedigreed one, since during army exercises held in the Saga area in that period, the Emperor himself paid a visit to the villa. The villa, still in its original form, was later moved as-is to the hotel's grounds, where it remains to this day. Particularly evocative of yesteryear are the Oimatsu Room, which was Naohiro's living room, and the adjacent Shiragiku Room and Kikyo Room, which were used as living rooms by his wife.
Because there was originally an office for managing the villa, the villa was generally called "Naigosho."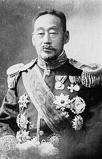 Lord Naohiro, the 11th head of Saga Domain

鍋島 直大

Naohiro Nabeshima

1846–1921

Daimyo and governor of Saga at the
end of the Edo period and in the Meiji period
Official aide for the Foreign Ministry
Official minister to Italy
President, Kokugakuin University
Duke
Passed away in 1921 at the age of 76
In the tumultuous days at the end of the Edo period, Nabeshima's treasury was flush with funds owing to abundant agricultural production on his domain's fertile lands as well as noted products such as seafood from the Ariake Sea and pottery. He turned his domain into one of the most militarily powerful domains in Japan, with Saga becoming the first domain to purchase a warship.
Backed by the soldiers of Saga Domain, who were among the best-armed in Japan at the time, he found an outlet for his abilities in the Boshin War when — under orders from the imperial court — he dispatched Saga Domain troops to Ueno and the Tohoku Front, where he had them play a major part in the hostilities.
Among his actions during the war was the taking into custody of the Yokohama Shipyard (then under French control), which he had the Domain's soldiers defend.