Dining information
Information on eating dinner and breakfast in the restaurant.
Hours
Dinner Starts at 6:00 p.m.; last orders taken at 8:00 p.m.
Breakfast Starts at 7:30 a.m.; last orders taken at 8:30 a.m.
Room service
For those who desire it, the option of dining in-room is available (for a maximum of five diners).
Adult, Child A: ¥2,000/person
Child B, Child C (food only): ¥1,000/person
There is no charge for children who do not need food to be prepared.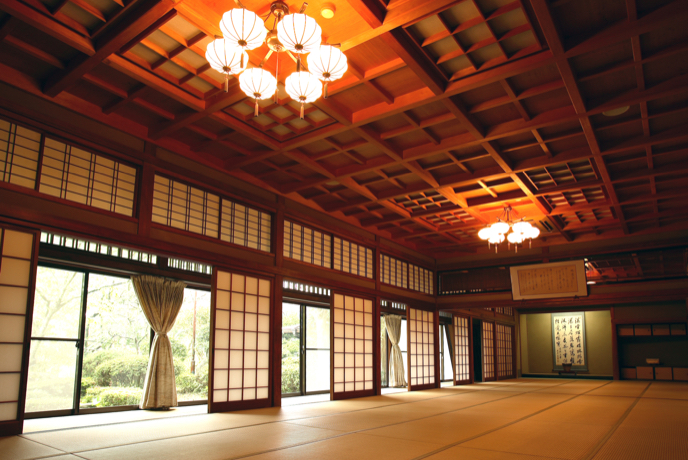 Naigosho Medium-sized hall

For large numbers of people or for groups, dining in the medium-sized hall may be possible.